Drainage Installation Southend Essex
Drainage installation in Southend and across Essex by our experts drainage installers at T&O Drainage and Plumbing Ltd. Based in Southend-on-Sea and with over 30 years combined experience our drainage installers offer a reliable, affordable and professional drainage installation service across Essex for both commercial and residential customers.
As part of our drainage installation service we offer:
Soil & Waste installation
Underground drainage installation
Channel Drainage installation
Rainwater Drainage installation
Any alterations or additional installation to existing drainage system
Contact us today for a free quotation.
---
Read Our Reviews
Over the years we have successfully installed a large number of drainage systems for customers across Essex. Read our great reviews on Google below.
Click the logo above to read our great customer reviews where we have unblocked kitchen sinks, cleared outside drains and more.
We are proud of our 5 star rating and always offer an exceptional service to each and every customer.
---
Job Quote Members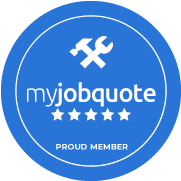 ---
Drainage Installation Across Essex